 Posts

220

Joined

Last visited

Days Won

37
Recent Profile Visitors
The recent visitors block is disabled and is not being shown to other users.
dtrick924's Achievements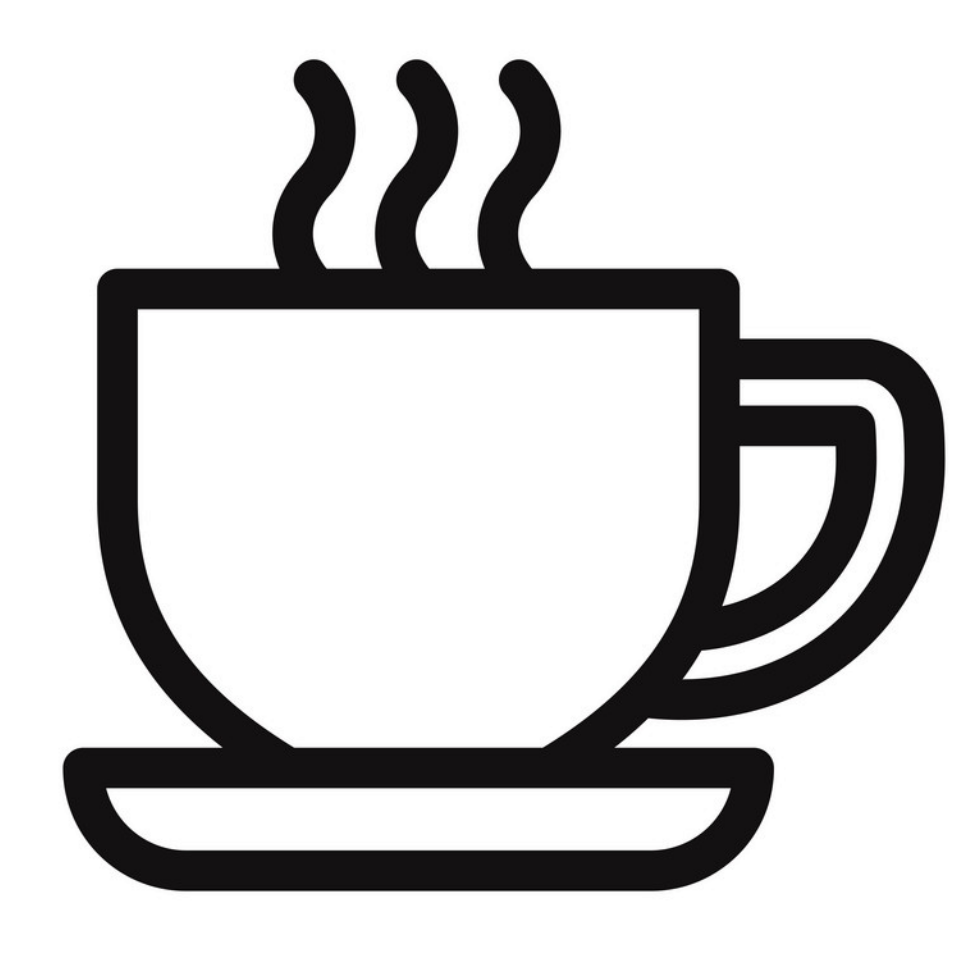 Nong (1/14)
Recent Badges
Sadly Attachai is no longer in BKK. According to @emma's facebook post they are setting up a new gym in Ayutthaya https://www.facebook.com/photo?fbid=611345137083522&set=a.289400305944675 Their facebook page is still up. Last post was in March so not sure how active it is. https://www.facebook.com/ATTACHAIMUAYTHAIGYM

I'm sure Sylvie or Kevin can get you a more accurate location, but on Yodwicha's face book page he commented in Thai that the gym is in Prakhonchai District, Buriram. It's the second comment down. https://www.facebook.com/109758933730799/photos/a.112176056822420/985065366200147/ I plugged that into google maps from the BKK airport and the drive time was approx 5 hours. https://www.google.com/maps/dir/Suvarnabhumi+Airport+(BKK),+999+หมู่+1+Nong+Prue,+Bang+Phli+District,+Samut+Prakan,+Thailand/Prakhon+Chai+District,+Buri+Ram,+Thailand/@14.2482669,101.2749239,9z/data=!3m1!4b1!4m14!4m13!1m5!1m1!1s0x311d67771542274f:0x120d19554f157a07!2m2!1d100.7501124!2d13.6899991!1m5!1m1!1s0x311a20decca5dbc9:0x30469cfc8de5c40!2m2!1d103.035694!2d14.6161754!3e0

Kem's is on Sylvie's recommended gym list. Here's her description. Hopefully if anyone has been there recently they will chime in.

Sylvie's sponsor, Onyx MMA is in Singapore. https://www.onyxmma.com/

Check out this video from Sylvie about using a wall to improve your elbow strikes. If you are a subscriber to Sylvie's patreon there is also a tag in the Muay Thai Library for elbows. MTL: Elbows https://www.patreon.com/sylviemuay/posts?filters[tag]=MTL%3A Elbows

Great interview by Kevin about Kero's experience training with Sylvie long term. I really like Kevin's question about what women who want to train with Sylvie should expect. I got the impression that training with Sylvie is best for someone who is self motivated and can do their own work. Sylvie is very generous with her time but she's not there to motivate anyone else or hold their hand. Sylvie will be gone from the gym fighting and filming so female fighters need to be willing to be the only woman in a thai family gym. That means being will to ask for things like sparring that male fighter receive automatically, otherwise they will be left out.

Just finished watching Muay Thai Bones Podcast #10 - Losing Sweetness, No "Easy Fights", Thai Culture. The haircut story reminds me of Rose Namajunas. Her hair was getting in her way in training so she cut it. There is a lot a lot of cultural baggage in the West about hair being a "woman's crowning glory" and also a cliche that women will cut their hair after a breakup as a symbol that they don't care how they look/other people perceive them. I was really moved when Kevin was talking about taking a step back and appreciating the things that Sylvie has done. In the documentary leading up to her 50 fights. At 4:41 she talks about maybe a woman in Thailand having 200 fights. Sylvie is that woman and she's even surpassed it now. I asked on Facebook, "How are fighters fighting down in match up seen, especially if they lose? Do Sylvie's opponents receive criticism for fighting her with such huge weight mismatches?" Sylvie's reply, "I can't say that it's all one way or another. My own trainer says he would be embarrassed to lose to someone much smaller, which I'm sure happens, and that he'd be embarrassed to win over someone much smaller. But the way my opponents are boosted, in what I see written, when they beat me it doesn't seem to be the case that way. Beating me is still an achievement, despite the size differences, which are rarely outright mentioned in Thai comments that I see."

1

Here's the live stream from Sylvie's facebook page. "The LIVE stream of the Queens of the North all-female card promotion! 7 fights from Chiang Mai Thailand hosted by Jenine Pilla - featuring guests Karuhat, Dieselnoi and Langsuan."

1

Amy Pirnie vs. Lommanee W.Santai - FULL FIGHT - (Lion Fight 59) - (2019.08.31) https://ok.ru/video/1807891304731 via u/ReactQ on r/WMMA

1

Royal Thai Residence Pattaya sponsors Petchrungruang Gym and has a training package there. More info on their website. https://www.royalthairesidencepattaya.com/muay-thai/

I love Muay Thai Bones, I like to watch the video version in small chunks. There's so much to digest. I don't often listen to podcasts if there is video available instead. Post Muay Thai Library chat sessions sound like a great addition. You put out so much wonderful video. I am way behind on watching the most recent Muay Thai Library sessions, although I always read the intro article as soon as it is up. I really enjoy both your and Sylvie's writing style and would actually prefer more articles to read than more video to watch.

Finished watching the podcast last night. Seeing Kevin and Sylvie laughing together brings me so much joy. I can't wait to hear Kevin's next wild idea. As a patron, I love seeing how my support can make those ideas a reality. Sylvie, thank you for agreeing to share your insights about your Wai Kru/Ram Muay. I had always wondered what you were doing in your opponents corner and how many times you circled the ring after sealing it. I'm really excited about Fight City. The way you lift other women up, especially Thai women, has always been one of my favourite things about following your journey. #FightCity #1296

4

An older burning season thread.

I'm only an hour and 20 minutes into the Muay Thai Bones #8 podcast but I already had thoughts to share. I plan to come back and add more reflections as I watch. Feel free to share your own thoughts. 1. Square-1-ism - Goggins, Shame & Discomfort (4:18-44:51) I struggle with intermittent bouts of depression. I'm climbing out of a valley right now. One of my symptoms is that everything feels difficult and overwhelming. The hardest part of my day is just getting out of bed. I feel a lot of shame about my depression. Like Sylvie's metaphor of the Iron Maiden/inner critic, I turn that shame inward and berate myself. I wonder why simple things are so difficult, why am I still struggling, why aren't I better that this, I don't have any reason to be depressed etc. The image of Goggins struggling to put on his shoes before running everyday really struck a chord with me. I decided to use that imagery when getting out of bed this morning. For me, getting out of bed is hard, so my goal when I woke up this morning was to acknowledge without judgement that it is hard, not wish that it was easier, and then get out of bed. Like everything it's a work in progress. Video on Western Philosophy of Mind and the Inner Critic. Why Do I Hate My Self? | Philosophy Tube I practice mindfulness meditation and one of the themes is grasping and aversion. During the my meditation, I focus on my breath but my mind inevitably wanders. My goal is to simply acknowledge that my mind has wandered and return to the breath. I don't want to follow my thoughts (grasping) or get frustrated that my mind wandered (aversion). I've been inspired to combine that with Goggins' square-1-ism. When I wake up in the morning and getting out of bed is hard, just let it be hard. Don't try to try to push away the feeling of difficulty but also don't grasp onto the difficulty and wallow in it. Sit with the discomfort, without judgement, and then embrace the task of getting out of bed. As part of my treatment for depression I am tracking my moods. It's amazing how quickly and often my mood fluctuates throughout the day. It reminded me of this post from Sylvie: Hills and Valleys – How 10 Minutes Can Make or Break Your Training Day

6

At the yoga class I attend, the instructor frequently tells the students they have "beautiful variations". We all are working toward the same posture but because we are all individuals, our forms are unique to us. I definitely think the way that men and women are socialized affects our confidence about giving advice to others. I have offered advice to new people in various contexts if the teacher is occupied elsewhere, but I usually phrase it as a question "May I make a suggestion?, Would you like some help/advice?". If the person says no, then I keep my advice to myself.